Expert, highly integrated care
that focuses on getting you well.
Welcome
We're so glad you're here. At Reliant Medical Group, behavioral health providers work together with you and your primary care team. They focus on helping you gain skills to manage your symptoms. Learn more about how it works in this video and FAQ:
FAQ: Behavioral Health at Reliant Medical Group
It Can
Be Hard to Ask for Help
You may feel embarrassed or nervous about your behavioral health concern. You may think you should be able to "fix it" yourself. Stigma can get in the way of people seeking care for their behavioral health concerns. But you are not alone. We are here to help.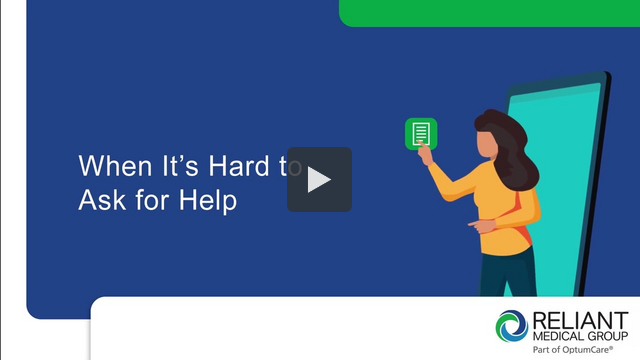 FAQ: Behavioral Health at Reliant Medical Group
Getting Connected to Behavioral Health
You can be referred by both your primary care or behavioral health provider for substance use services. However, you must have a referral from a Reliant primary care provider for other behavioral health services. Please contact the department at the number above with questions.