You can learn skills together
Doing the work to feel better can be hard. Connecting with people who are going through the same thing as you is often helpful in ways that other treatments aren't. Reliant offers group therapy for people who are dealing with similar behavioral health (BH) challenges.
If you are interested in participating in a group, contact your primary care provider.
Please note: Virtual group participants are required to be in Massachusetts when the virtual group visit occurs.
Learn more about group therapy in the following video.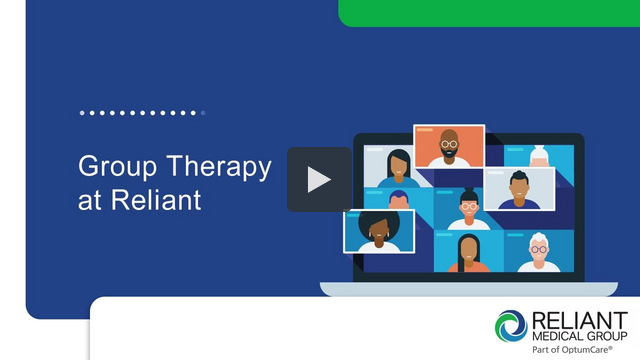 FAQ: Group Therapy at Reliant Medical Group